Open 2 is an open tunnel version ready for further expansion in order to close the air circulation. An ideal solution for people who want to start this business now without enormous financial outlays, but in the future to develop so as to carry out flights throughout the year.
This version of the tunnel is also not attached to the ground, so it can be moved. Installation takes several days.
A modern look, a glass flying zone and very good parameters will satisfy every professional and tourist.
Thanks to the use of modern technology during design, the entire structure is not large and fits, for example, in a parking lot or other small area. It is also possible to install in a building or a hall.
Parameters:
Open air wind tunnel for beginners and pro flyers solo and 3 way trainings
Flight chamber D 3 m H 6 m
Size 9x6x7 m
Power 660 ~ 750 kW
Speed 65m/s   –  234 km/h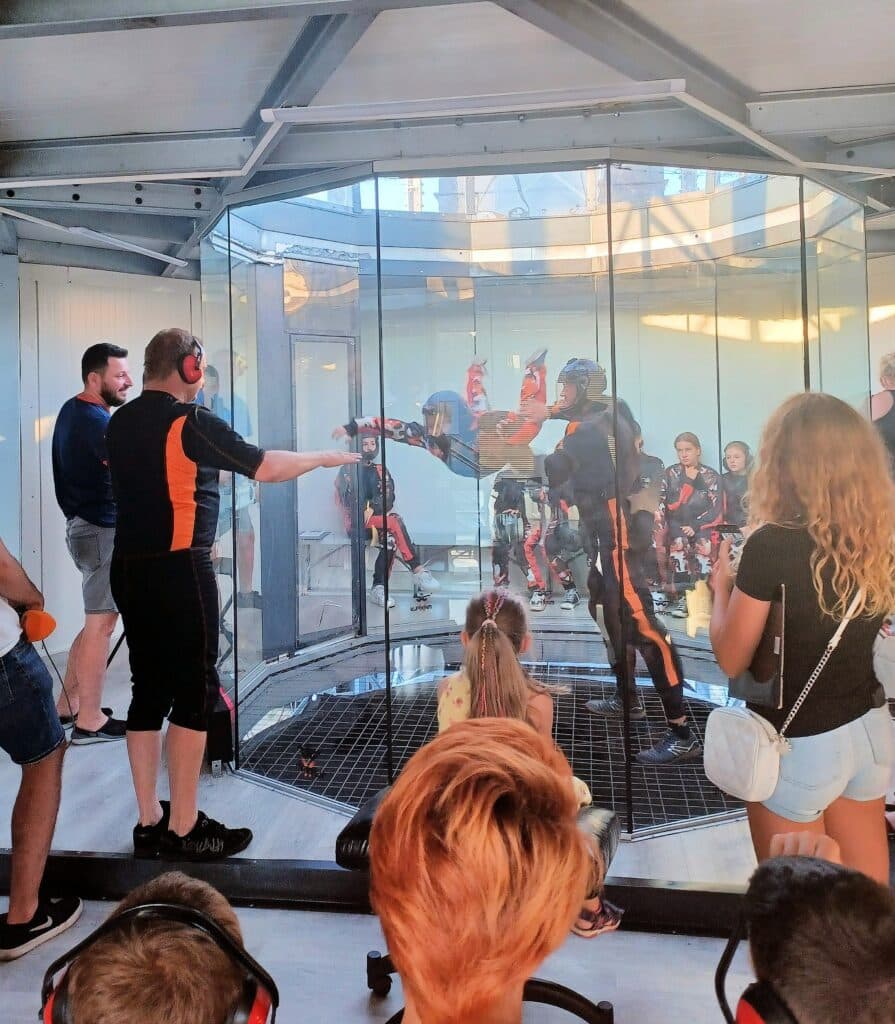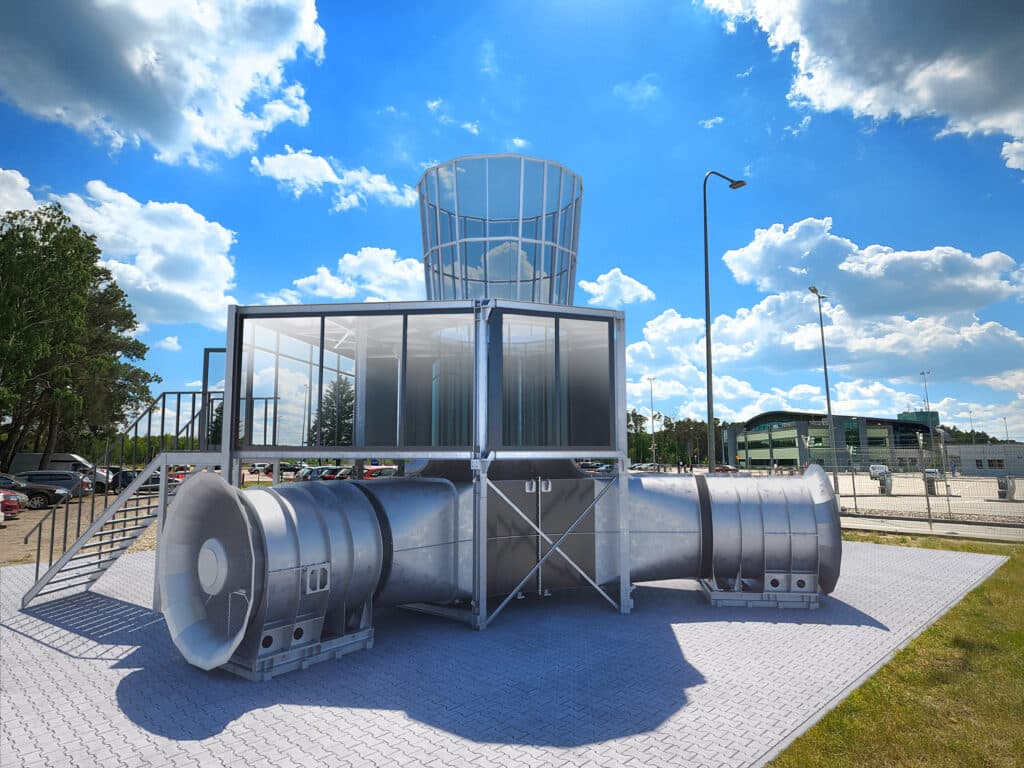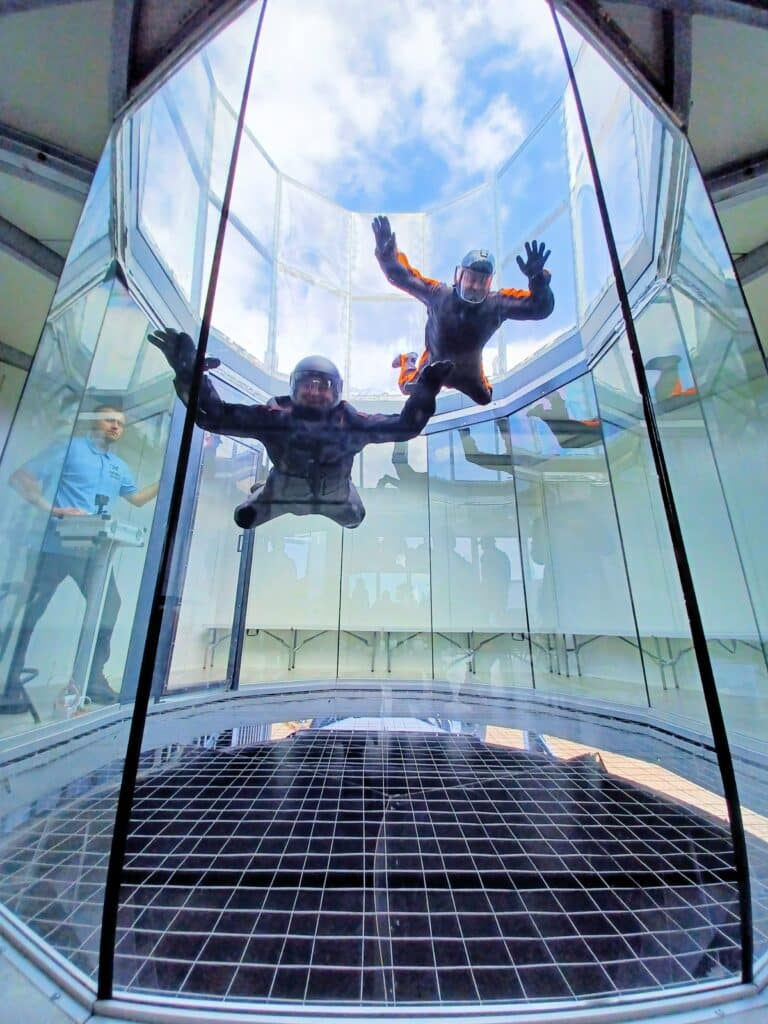 Contact us for a price:
mail: piotrtunel@gmail.com