Rec 1 is a year-round version of the tunnel. It allows you to function in all weather conditions. Its powerful power will satisfy any professional parachute jumper. The modular structure allows for quick assembly, this solution also does not require attachment to the ground.
A modern look, a glass flying zone and very good parameters will satisfy every professional and tourist.
Thanks to the use of modern technology during design, the entire structure is not large and fits, for example, in a parking lot or other small area. It is also possible to install in a building or a hall.
Parameters:
Flight chamber D 3 m H 10 m
Size 15x14x14 m
Average consumption 400kW

MAX Power 750 kW
Speed 70m/s  –  252 km/h
This version is also prepared as an extension version for "maxfly open 2".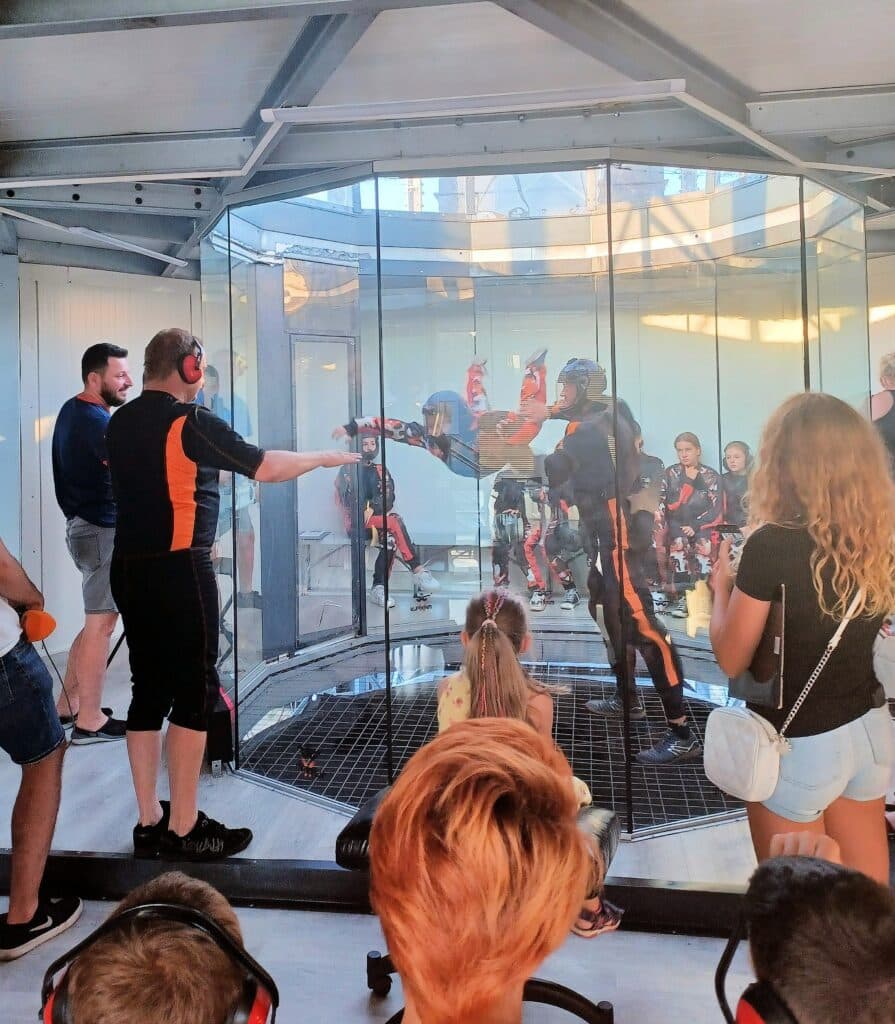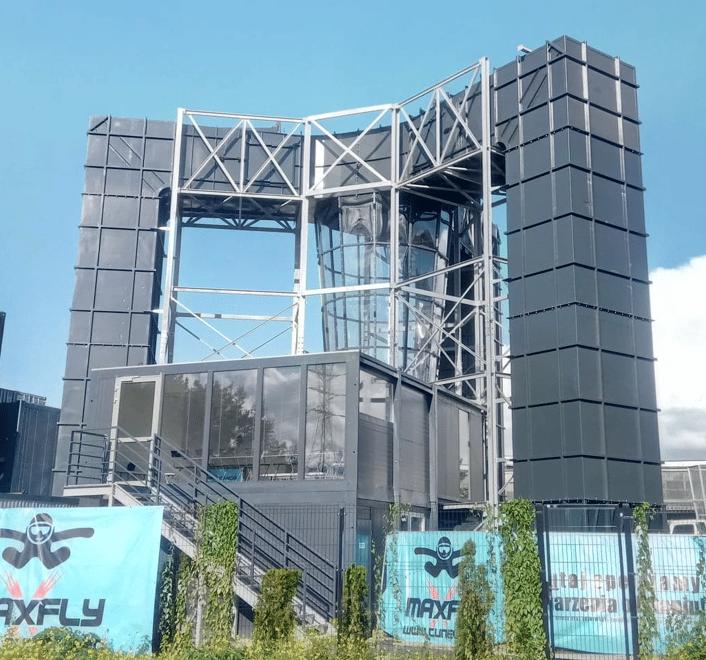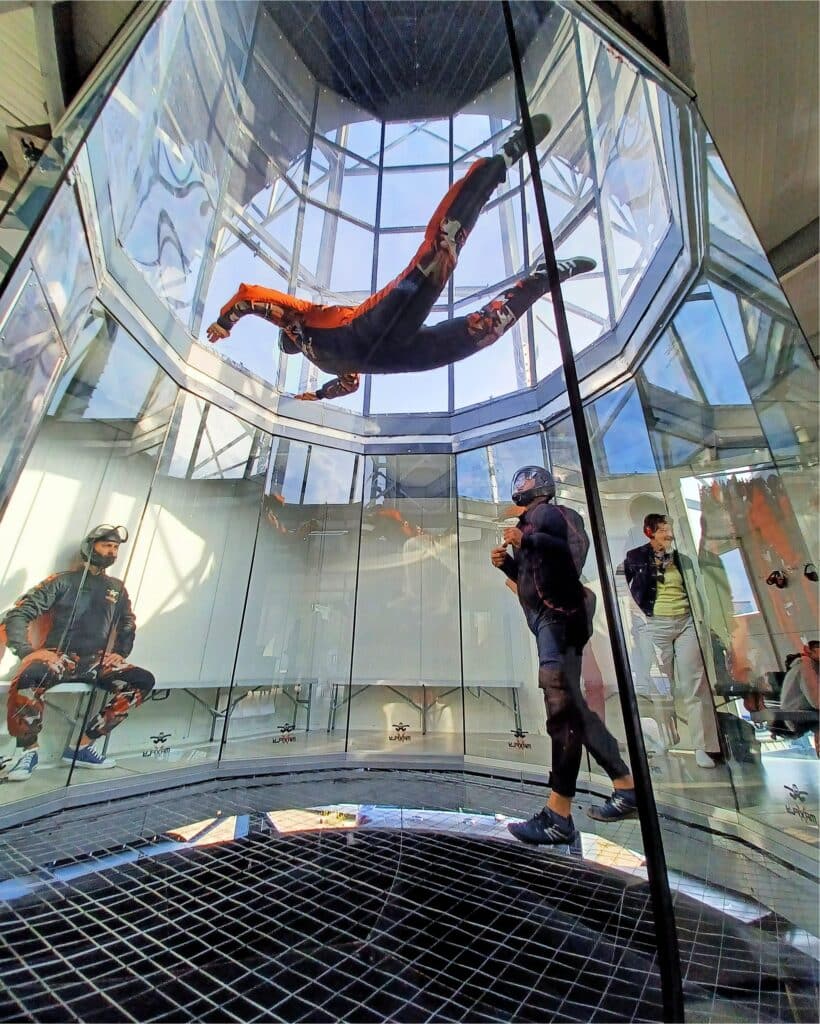 Contact us for a price:
mail: piotrtunel@gmail.com